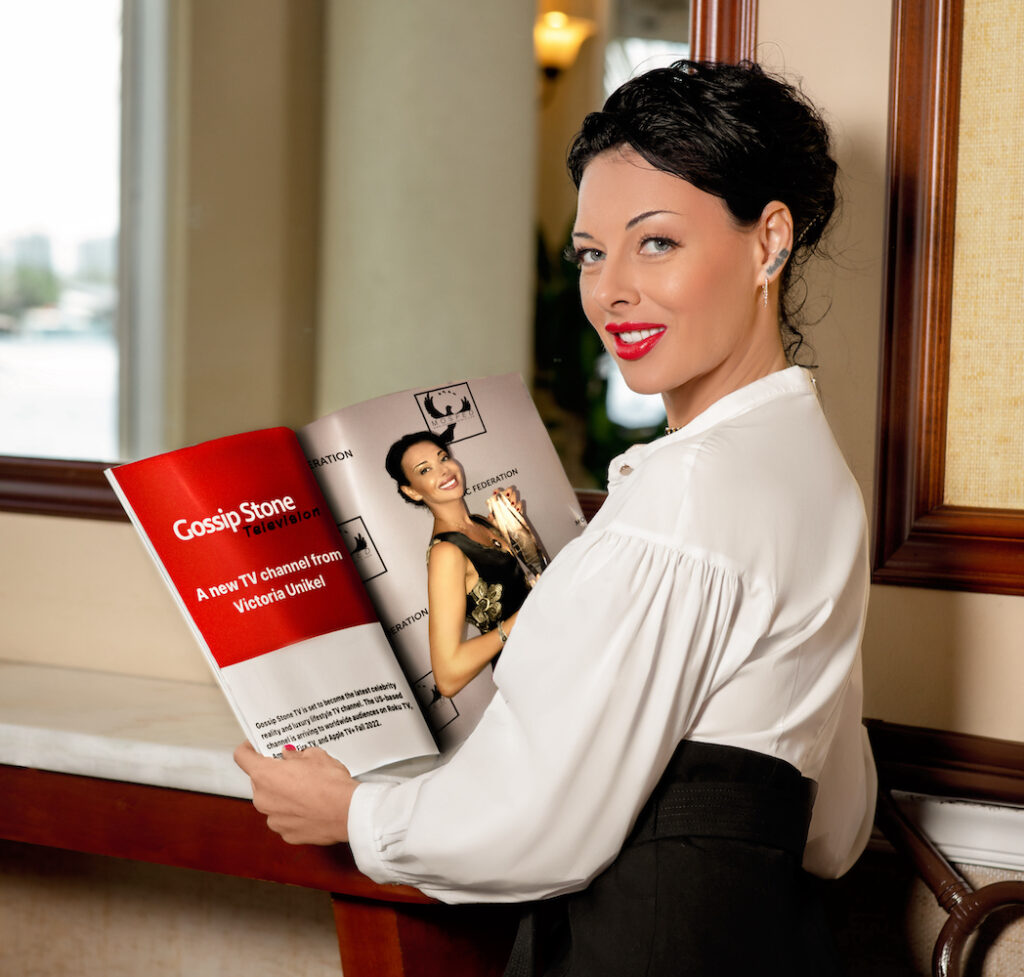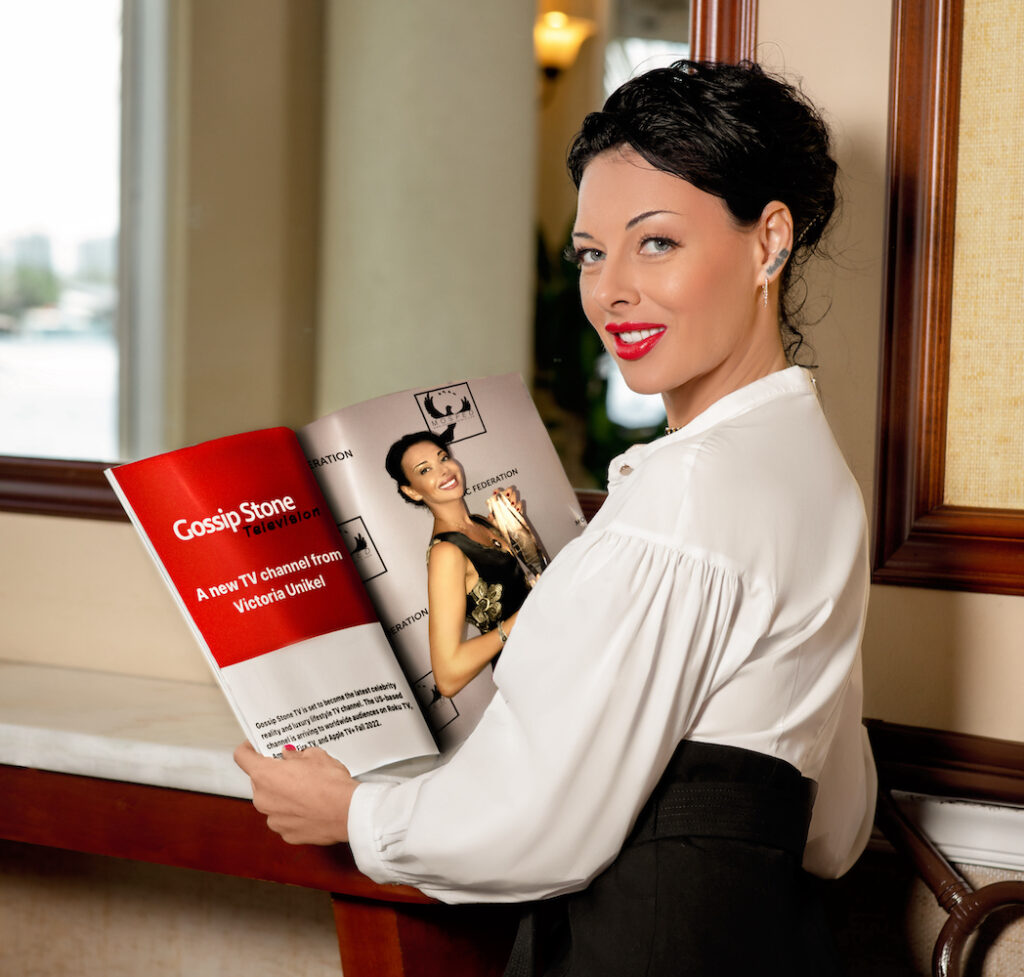 Miami, July 2nd, 2022: Award winning artist, producer and serial media entrepreneur Victoria Unikel announces her new mega project – the new TV channel Gossip Stone TV, full of stars and hot celebrity reality shows. Although details are still being kept under wraps, the announcement promises the first shows to capture the viewer with all […]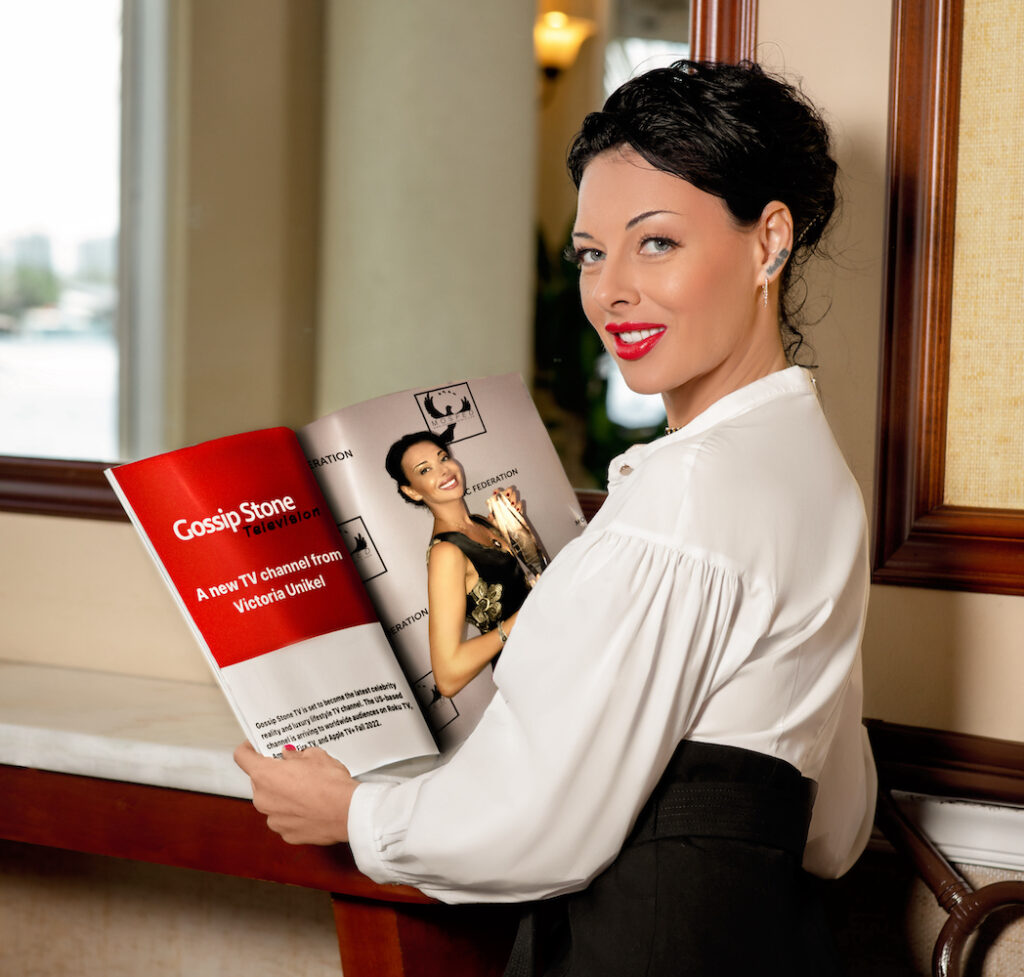 Miami, July 2nd, 2022
: Award winning artist, producer and serial media entrepreneur
Victoria Unikel
announces her new mega project – the new TV channel Gossip Stone TV, full of stars and hot celebrity reality shows. Although details are still being kept under wraps, the announcement promises the first shows to capture the viewer with all things luxurious and expensive, the unusual, and the top secret.
Gossip Stone TV
is coming to Amazon Fire TV, ROKU TV and Apple+, the top OTT entertainment networks with global reach of up to 186M households. Gossip Stone TV also plans to release an iOS app at the end of 2022 as another distribution channel to reach its audience. Victoria proudly announces the headliner shows –
The Most Expensive
with
Debbie Wingham
and
Seduce Like a Spy
by
Aliia Roza
.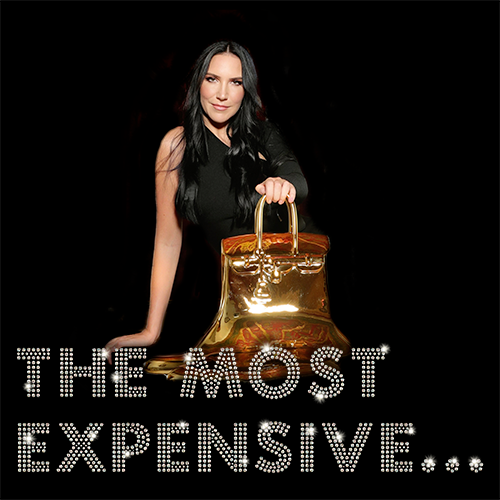 The Most Expensive…
is a reality TV show hosted by the legendary artist and star from Great Britain, Debbie Wingham. She is the undisputed Queen of everything that is
The Most Expensive
. Debbie has 2M IG followers and is known for creating the most expensive shoes in the world worth $15M, a cake worth $74M, and a $17M diamond-covered dress.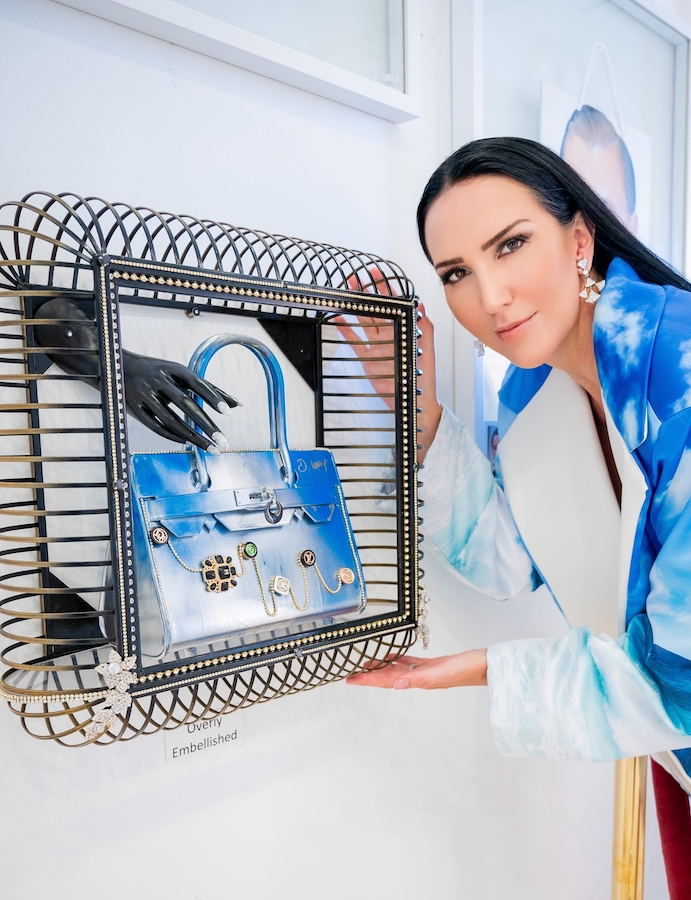 Debbie Wingham is the star and producer of
The Most Expensive
, a show that will feature Debbie making her creations each season. Her works are not just
The Most Expensive
, but also the most unique luxury items in the whole world. The first episodes are being produced in Spain, Dubai, Monaco, Abu Dhabi, and Switzerland, where Debbie will also highlight the owners of the most rare and expensive possessions in the world.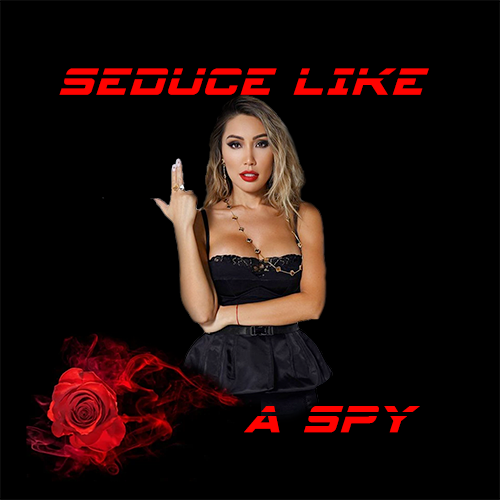 Seduce Like a Spy
is a unique educational TV show produced and starring the celebrity ex-spy Aliia Roza (1.3M IG). She breaks down the mechanics and the art of seduction and confidence games by interviewing celebrity guests, victims of con men, and giving the audience a taste of her former life behind the veil of secrecy, fighting drug and human trafficking under deep cover. The first episode is in production in Los Angeles with special guest
Cecilie Fjellhoy
, whose story of being taken for $200,000 by a con man is featured in the new Netflix film
The Tinder Swindler
.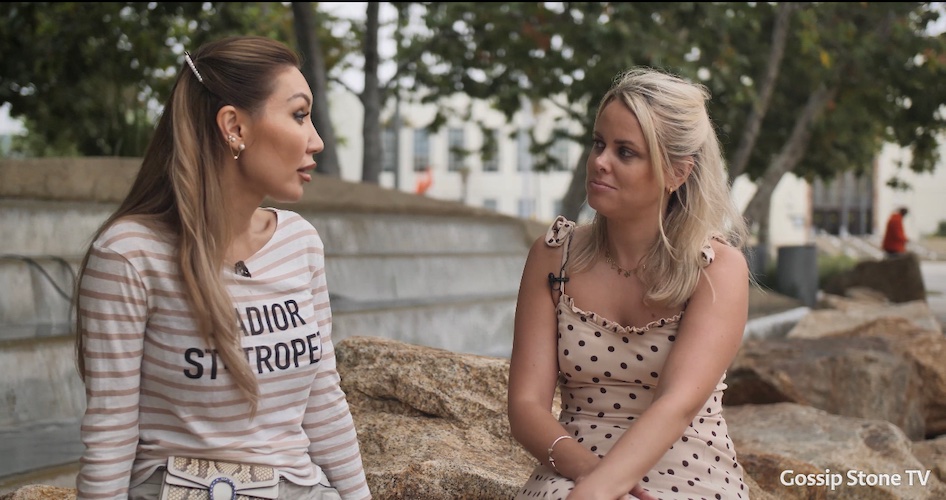 Only on Gossip Stone TV, Cecilie will reveal secrets that you haven't seen on Netflix, and together with Aliia they share their tips on how to avoid being manipulated by others and many other secret techniques. In future episodes of
Seduce Like a Spy
, Aliia Roza will reveal the secrets of Hollywood, tinsel town, and its biggest celebrities.
Hypno Challenge
, produced by Marina Clark, rounds out the initial show lineup from Gossip Stone TV. This reality show pits the best and brightest hypnotists and mentalists against each other to take on challenges that they must perform in public to stay in the competition and move on through the elimination rounds. Only one winner can remain in the end, and the pressure will be intense. Clark graduated from Hypnosis Motivation Institute and founded Strategic Mind University that helps professionals through hypnosis and mental acuity training. Victoria Unikel, CEO, producer, and co-founder of Gossip Stone TV said, "We don't follow anyone's formulas. We work for our own joy and satisfaction and the synergy that exists between the producers that are working to create original content for the public."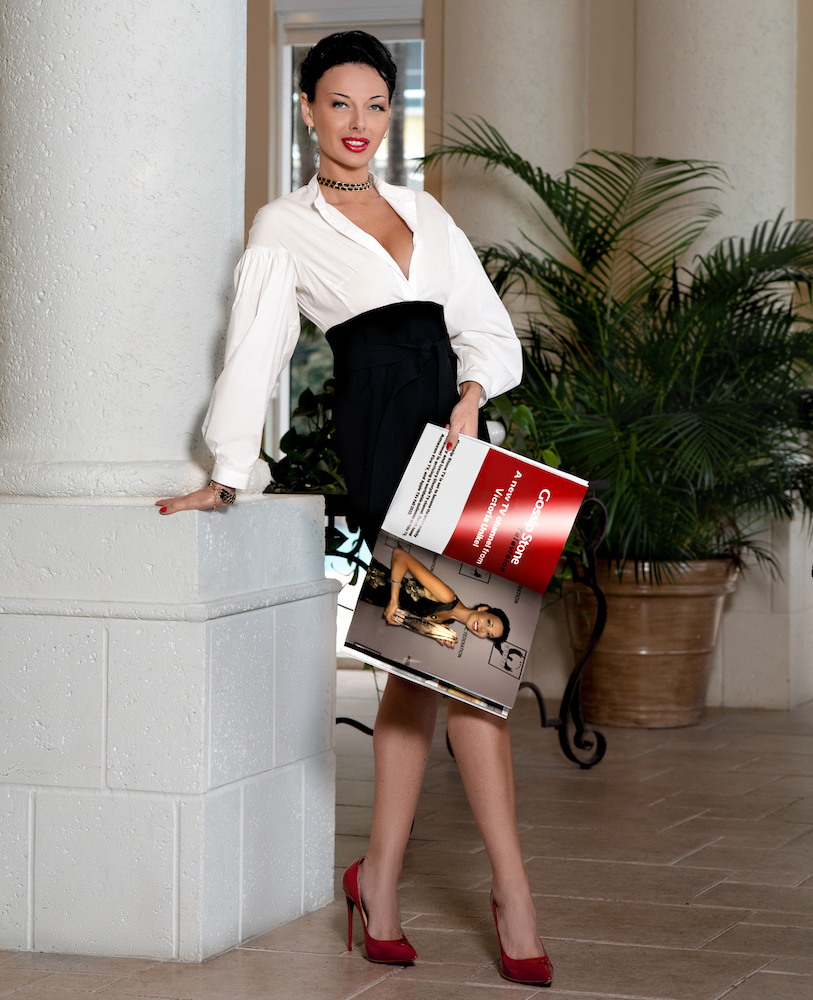 Victoria has produced and directed many large projects. Internationally known as a composer, actress, singer, and producer of many big shows and movies in Europe, she has leveraged this experience to enter the broadcasting and publishing world. Always dreaming about the reach of television, she co-founded and heads
24Fashion TV
, an American TV channel broadcasting fashion runway, red carpets, and other events around the world. She also co-founded
VUGA Enterprises
media group, a Hollywood entertainment producer that owns and operates over 50 online publications with over 3 million monthly unique visitors.
All her effort is now devoted to Gossip Stone TV, along with her amazing friends and partners. A co-founder and partner, Gene Avakyan, has a long and distinguished professional career working in private industry and Federal and local government on projects with a total of $9B in funding. Gene is the technical leader of the company, building a team to support operations. The Creative Director of the company is an A-list talent director and VFX coordinator, Henry Lipatov, known for creating music videos for Jennifer Lopez, Eminem, Chris Brown, 50 cent, Linkin Park, Fallout Boy, and more than 100 other top music videos by other top performers. Airy Gold, with many years of experience working with FashionTV, Hublot, Dior, Yves St Laurent, and Festival du Cannes, is developing and producing new show concepts.
originally published at Celebrities - Trend Magazine