Outsource-Philippines Streamlines Work Models with Seamless Remote and Office-Based Operations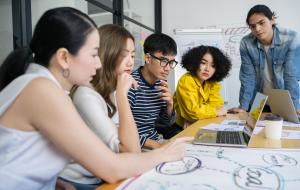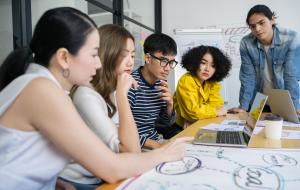 Outsource-Philippines takes pride in its flexible work models, encompassing efficient remote and office-based operations. As a renowned third-party service provider, Outsource-Philippines constantly upholds a flexible work model to cater to diverse and evolving client needs. LAGUNA, PHILIPPINES, August 2, 2023/EINPresswire.com/ — To consistently deliver high-quality, unparalleled BPO and KPO services, Outsource-Philippines has adopted a strategic […]
The post Outsource-Philippines Streamlines Work Models with Seamless Remote and Office-Based Operations first appeared on Social Gov.
Outsource-Philippines takes pride in its flexible work models, encompassing efficient remote and office-based operations.
As a renowned third-party service provider, Outsource-Philippines constantly upholds a flexible work model to cater to diverse and evolving client needs.
LAGUNA, PHILIPPINES, August 2, 2023/EINPresswire.com/ — To consistently deliver high-quality, unparalleled BPO and KPO services, Outsource-Philippines has adopted a strategic operational approach that allows its staff to perform outsourced duties on-site. This equips them to leverage the company's resources, facilitate effective team collaboration, and handle crucial tasks that can't be executed remotely. With such an initiative, Outsource-Philippines aims to strengthen its internal workforce and ensure a greater level of efficiency in their work.
In recent years, remote work has grown significantly, prompting businesses to realign their operational framework and embrace hybrid workplace models. Notwithstanding these advancements, companies also believe that certain functions inherently require physical presence, specifically those in the healthcare, retail, and production sectors. The same situation applies to outsourcing, where some duties are better suited to remain within the organization. These factors gave rise to the concepts of internal outsourcing and office-based working setups.
Recognizing the importance of these concepts, Outsource-Philippines highly values the skills and expertise of its internal workforce. By capitalizing on in-house professionals, the company can reap multiple benefits, such as optimized communication channels, improved team collaboration, and better decision-making capabilities. These advantages stem from the fact that internal teams possess an in-depth understanding of the company's workflow and goals, thus enabling them to adeptly manage a diverse range of projects.
Apart from the operational benefits, utilizing in-house teams also positively impacts employee morale and job satisfaction. When employees are entrusted with essential responsibilities within the company, it makes them feel valued and appreciated. Similarly, Outsource-Philippines maximizes these advantages to foster an environment where workers feel connected to their roles and committed to achieving the company's aspirations, leading to increased productivity and lower turnover rates.
In addition, Outsource-Philippines invests in cutting-edge technologies and resources to further enhance both its remote and on-site work operations. For instance, the company uses advanced collaboration tools, secure communication channels, and the latest data management systems to enable seamless interaction among remote team members and on-site staff. As a result, the company is able to promote a digitally connected environment, ensuring that no task is overlooked.
Outsource-Philippines has demonstrated unwavering commitment to achieving these goals, which have led to the trust of countless clients and an ever-growing loyal customer base. However, in spite of these remarkable achievements, the company continues to improve its processes, explore new business opportunities, and position itself at the top of the industry. To achieve such goals, the company extensively develops the competencies of its employees from both in-house and remote teams. This includes keeping up with the latest outsourcing trends to provide top-notch and efficient services that exceed customer expectations.
About Outsource-Philippines

Outsource-Philippines is one of the top BPO-KPO service providers in the Philippines. Their wide range of services includes contact center, multimedia development, writing, editing, research, and web development. Since 2003, their team of skilled professionals has been serving clients globally with first-rate and cost-effective business solutions.
Celina Mercado
Outsource-Philippines
+1 805-823-4145
email us here
Visit us on social media:
Facebook
LinkedIn
Instagram


Article originally published on www.einpresswire.com as Outsource-Philippines Streamlines Work Models with Seamless Remote and Office-Based Operations
The post Outsource-Philippines Streamlines Work Models with Seamless Remote and Office-Based Operations first appeared on Social Gov.
originally published at Global News - Social Gov